Nilus Mattive, Editor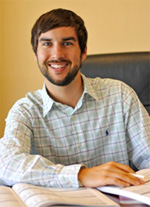 Nilus Mattive has been obsessed with dividend-paying stocks since the sixth grade. He's not sure exactly what inspired him — it could have been the movie
Wall Street
or the popular T.V. show character Alex P. Keaton (played by Michael J. Fox) — but one day Nilus came home from school and said he wanted to buy five shares of IBM with his savings. Although the family had never owned stock before, his parents were happy to help him set up an account. Nilus continued investing all the way through college, where he triple-majored in philosophy, theology, and English. "Everyone kept telling me philosophers end up flipping burgers … so I figured I better become a
really
good investor," Nilus jokes. "And as a side note, Bill Miller, the only fund manager to beat the S&P 500 15 years in a row, studied philosophy!" Upon graduation, Nilus moved to New York City and began working for Jono Steinberg's Individual Investor Group, where he wrote a regular investment column. Later, Nilus spent five years at Standard & Poor's editing the company's flagship investment newsletter,
The Outlook.
During that time, Nilus also penned his first finance book,
The Standard & Poor's Guide for the New Investor
. It was published by McGraw-Hill in 2003, and translated into Chinese a year later. These days, Nilus loves telling investors about dividend-paying stocks in his monthly newsletter,
Income Superstars
.
Nilus, his wife Disha, and his daughter, Vela live in California.